Beam me up, Scotty!
A safe re-entry need not be science fiction.
The phrase "people re-entry" is being bandied about these days and every time I hear it my mind does a flashback to a sci-fi show where a spaceship crew were held in suspended animation for weeks, months and even years while they journeyed to their destination – an alien planet.
When they finally emerged from their "pods" they would stumble around for a while trying to get oriented to their new reality. Some left their pods ready to go, for others, it took time.
While transitioning back to work after social distancing and isolation is certainly unprecedented in our lifetime, it is by no means unmanageable.
Here are 5 things to consider when your organization is ready for crew re-entry.
1
Prepare for your crew's arrival.
Not being ready for your crew's safe and welcoming re-entry will increase anxiety levels for everyone. Beyond hand sanitizers, spaced workstations, and the option to work remotely, you may want to consider:
new ways of entering and leaving the building (one way in, one way out)
limiting the number of people in a common area or meeting room at any given time
upgrading your office cleaning to include sanitizing surfaces nightly
providing sanitizing wipes in the kitchen, coffee bars and washrooms
dividing your crew into mini teams who now eat together, have coffee breaks together and possibly use the same designated washroom (Alien I know, but this will limit the number of contact points)
removing company supplied mugs etc. and introducing BYOM (bring your own mug)
providing disposable face masks for your crew and guests
2
Communicate re-entry expectations before everyone arrives.
Start communicating with your crew well in advance of re-entry. Let them know what has changed and what you have implemented to ensure their safe re-entry. Setting out clear parameters for working together while keeping apart will alleviate confusion, hurt feelings, and additional stress.
3
Stagger re-entry.
Consider if it is necessary for everyone to return on the same day. You may want to offer staggered hours, short days, rotating schedules, a mix of in-office and remote working. Or even the opportunity for some people to work remotely 100% of the time.
4
Plan for unexpected course adjustments.
Just because your workplace is back up and running doesn't mean that every other business or service are as well. You will have to make allowances and adjustments for clients, suppliers and services that have also adjusted their business model.
5
Monitor your crew's well-being.
For some, this situation will be overwhelming. Childcare may be an issue, healthcare appointments and errands may take much longer, the need to be a caregiver may be an issue for some. Offering a caring, flexible, and supportive work environment will be key to everyone being successful in the new normal.
Keep Your Enterprise Moving Forward
As a business leader or owner, it can be hard to know what's best for your business and your people, so ask them! Working together to determine the best strategies for re-entry will ensure a crew that's dedicated to success.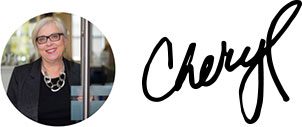 Engage!