Big Things Happening At The Big Top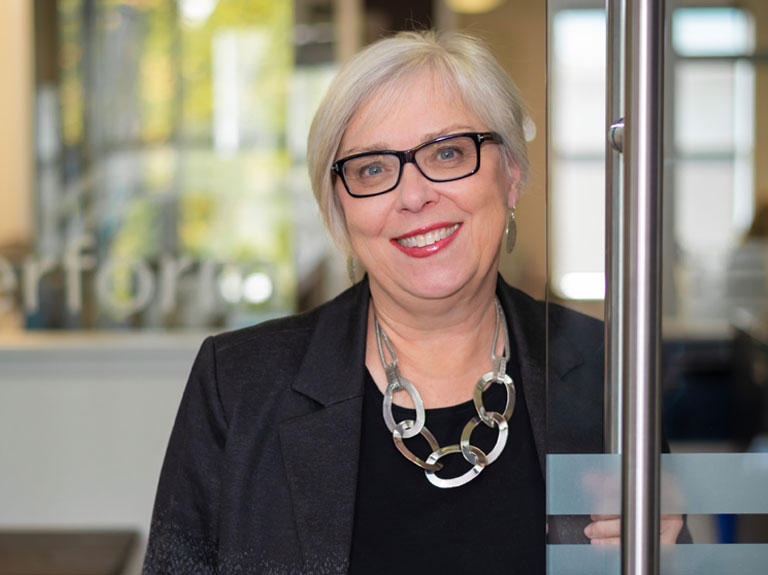 After 20 years of fearless leadership, circus Ringleader Cheryl Cardon is stepping backstage, ushering in the next generation of performers to step into centre ring.
Cheryl remains the company's President and will continue to oversee operational matters and provide strategic marketing consultation, and is excited to welcome a new team of leaders.
We're pleased to announce that circus has a new
Master of Ceremonies – two, in fact!
Introducing circus' new leadership team.
Sydney Martel
Director, Strategic Communications & Marketing
A master at developing creative solutions and tackling business challenges from all angles, Sydney's imaginative mind and analytical eye keeps her both practical & grounded, and filled with ideas that soar. Clients always call her 'an extension of their team', with her finger on the pulse of their needs & wants, before they know them themselves. Passionate about collaboration and driving results, her favourite words to hear are 'You nailed it'.
Sydney will continue to develop, oversee and implement strategies designed to build her clients' business while providing leadership and management to the circus client services team.
Industry Experience:
Health & Pharmaceutical Communications,B2B / Commercial / Industrial Marketing
Eric Gee
Director, Creative & Digital Services
Renaissance man, maverick of innovation and playful strategist, Eric's inventive approach to marketing has served his clients for over two decades. Master problem-solver and out-of-the-box thinker, Eric's creative mind has been instrumental in the conceptualization and execution of countless successful digital and creative projects, from augmented reality to data-driven applications. No matter the project or puzzle, Eric's multi-disciplinary approach utilizes all available tools to deliver top tier results.
Eric will continue to work closely with circus' creative and digital teams to deliver bold, effective, award-winning solutions.
Industry Experience:
Auto Repair & Servicing, CPG, Food & Beverage, Not-for-Profit, Retail, Commercial / Industrial Equipment & Products
Please join us in congratulating Sydney & Eric on their promotions!
The Big Top
Has A New Home
Same Circus-Charm, New Location.
While our main office is located on the world wide web, we wanted a home base our team could use for collaboration and to welcome our clients – current & new!
Located in the heart of Glen Williams, this new space is a unique treasure surrounded by a village of cafes, artist studios and charming eateries – all the elements conducive to creative expression.
Located at 511 Main Street, Georgetown, Ontario. Visit us for a tour of the neighborhood and to catch up.
We've waited so long to see you!