It's not rocket science. 4 steps to a perfect brand re-entry
Recently I watched a short video from our Canadian astronaut, Chris Hadfield, where he talks about isolation during COVID-19 in relation to his experience of being isolated in space. He answered questions from kids about isolation and space, to reassure them that it's not so scary and weird. But it is.
Everyone talks about the "new normal" and how things will be. But no one actually knows. And, as our governments start talking about opening up the economy and our various new realities, many of us have more to consider than just ourselves and our loved ones. As business owners and leaders, we also have to navigate our people, products, services and brands in this new reality as well.
It turns out, we're not stepping into a new normal.
We're preparing to touch down on a somewhat alien planet Earth
Get ready for re-entry
Business chatter these days is rife with what to do and how to do it when it comes to navigating your brand's re-entry into this "new normal". But until we actually know what that new normal is, how can we prepare for it properly?
So, buckle up… here are 4 things to consider to avoid a brand crash-landing when we finally do come back to Earth.
1
thrusters on full
If you haven't been keeping in touch with your clients, start now, full throttle. You need to work your way up to be top of mind again. Email your customers and prospects, write blogs, post regularly on social media, get back to connecting over LinkedIn, release new marketing content like infographics and articles, share a case study or run a webinar. It doesn't have to be a sales pitch – just let everyone know you're still alive out there.
2
let gravity do some of the work
Customers and prospects may naturally gravitate back to your offering and brand once some of the restrictions have lifted. Give some thought to whether or not you need to reposition your offering or brand based on social distancing, increased online shopping or changes in buyer behaviour. Be ready to adjust accordingly.
3
engage stabilizers
It's been a bumpy ride for many brands. Now is the time to stay true to your brand, to be clear about your offering and hold steady to brand values. This situation will not last forever and you want to land strong without a wobble to throw you off course.
4
prepare for splash down
If you're like me, you're hoping for a nice gentle splash down on a calm sea but we have to plan for any eventuality. Identify a target landing zone so you know when to adjust your course. This is the time to revisit your business objectives post re-entry. Are you going to shift to a more fluid work arrangement and cut down on overhead costs? Will you upgrade your technology to ensure "all systems are go" if working remotely is necessary again? Do you need to adjust the way you deliver your services or perhaps your messaging needs an overhaul before re-entry.
All systems go!
As brand and marketing experts, we're working with all of our clients to prepare effective brand and business advertising, marketing and communications strategies. When it's time for re-entry, their brands will be in the best possible position for success. And we can do the same for you.
A little inspiration and wisdom to close.
"As I have discovered again and again, things are never as bad (or as good) as they seem at the time." – Chris Hadfield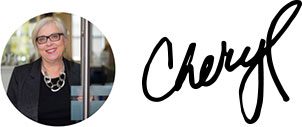 Stay well. #sharehappy