How the Living Solo Trend Puts Brands at Risk
More of us are living solo more than ever before in our country's history, representing 28.2% of all households last year. According to Statistics Canada, one-person households now outnumber couples with and without children. It seems that our growing affluence is leading to independence, which means many people are choosing to live alone. Whether they're millennials carving out a career, newly divorced GenX or widowed Boomers, they enjoy both privacy and freedom from taking care of others. They hang out in coffee bars, hit the gym, travel — and share photos of it all on Instagram.
A Global Trend, That's Here To Stay
This should be a wake-up call for consumer packaged goods, retailers and other B2C brands, as it presents opportunities both at home and abroad. The movement towards solo living is part of a global trend and ​we've joined the club. This trend is also prevalent in the U.K., the United States, and other industrialized countries.
Why Your Brand Should Be Worried
The rise of single households is not happening in isolation. Other shifts are occurring that are interconnected, such as income redistribution and pensions, an aging population and longer life expectancy. The fundamental truth is, if your product doesn't address these long-term trends, you risk being completely irrelevant to almost 3 in 10 Canadian households.
Stop, Seriously, Just Stop
Grocery stores are full of "multiples" and "stock up and save" offers. That doesn't appeal to anyone living on their own, whether in a compact urban condo or alone in the suburbs. No one going solo needs a foot-long loaf of bread, a carton of a dozen eggs or a giant jug of laundry soap. Forcing people to shop this way is counterproductive if you want their loyalty.
People are taking back control of their consumption and moving towards sustainability and doing with less. Urbanization is fueling the sharing economy, where people exchange, borrow and rent things, rather than purchase. Whether it's sharing a ride to work or an evening gown, people are figuring out new ways to access things when they need them, rather than buying more stuff.
People are taking back control of their consumption…and doing with less."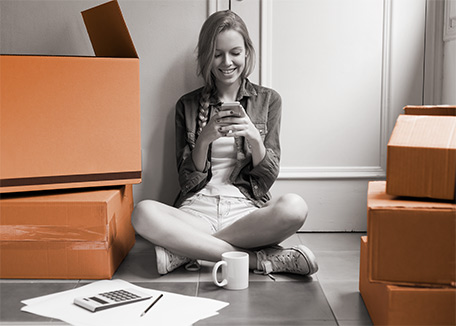 How to Win Solo Consumers Over
Singles pay a premium for going it alone. Beyond shouldering their rent or mortgage, when they purchase things in small packages it typically comes at a premium. Brands that address this will win over singles, even those with roommates who prefer to keep their lives – and kitchen cupboards – separate.
Opportunities abound for brands beyond online dating services. Organizations would likely recruit more volunteers if they leverage the desire by singles to strike up new friendships and connect with social networks. Restaurants cater to couples and groups but what experience do they offer someone dining alone? For those who cook, most recipes are still designed for a family of four.
Time to Wake Up and Smell the Coffee Pod
Times are changing and your brand can either disrupt or be disrupted.
The "peanuts" header image represents the shift from needing more to needing less, and how brands need to adapt. Solo households can't consume "family-sized bulk" packs, but they pay a premium for buying the same products in smaller quantities.