It's about time we face it. We're not in Kansas anymore!
I love the 1939 version of The Wizard of Oz. Dorothy, caught up in a twister, suddenly finds herself dropped into an unfamiliar world filled with strange new ways. She must be brave, resourceful and adventurous to find her way back home…. and she does!
As business owners, communities and economies, we too have been caught up in a health and economic twister, and, as our businesses and economies carefully re-open, we are very, very aware that it will take more than a pair of ruby slippers to get us back on track.
In the early days of COVID-19 I wrote a blog about how businesses needed to reimagine themselves in order to stay relevant and meet the needs of a new economic reality. Well, we followed our own advice, and this is what we learned along the way.
1
Sometimes you must leave before you can
come back
It starts with leaving the familiar behind. Taking an honest, no-holds-barred look at your business and be willing to make dramatic, often uncomfortable changes. Be brave.
2
Road, what road?
Let's face it, Dorothy had a distinct advantage – the yellow brick road. We have to build our own path back starting with what may seem like a crazy, impossible idea or a moment of brilliant inspiration. Either way, follow where it leads. Build as you go.
3
Don't go it alone
Surround yourself with people who can help you realize your vision. People who will walk and stand beside you as you face setbacks and challenges along the way.
4
Commit to the vision
If you don't whole-heartedly believe in your vision, no one else will. Give it your all. Push your business and personal boundaries, be willing to change and, most importantly, be confident in your decisions.
Ruby slippers optional
Not all ideas will be as flashy as Dorothy's famous ruby slippers but
they can be just as effective at getting us all back home.
Spoiler Alert:
There is no Wizard. It's all up to you.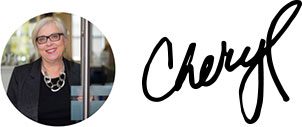 PS – How did we re-imagine
our business?
By offering a new marketing subscription service.