Some days I feel like I'm crossing Shibuya. 5 tips to safely navigate your virtual work intersections.
Shibuya Crossing in Tokyo is rumoured to be the busiest intersection in the world. It's claim to fame is the organized way it enables up to 3,000 pedestrians to safely and simultaneously cross the street quickly. If the city of Tokyo can keep all that traffic flowing, there have got to be some takeaways for managing information traffic in the workplace.
Today, we've got more methods to connect than ever before. We're plugged in via landline, cell phone, text, messenger, Google Hangouts, Facetime, Skype, Zoom, WebEx, What's App and We Chat. Not to mention social media.
In this hyper-connected, often decentralized workforce, painting a few lines on the road and adding a traffic light or two may be exactly what's needed to maintain our ability to collaborate without causing head-on collisions.
5 Tips to Navigating Your Virtual Shibuya
1
Align on communication methods.
Email is by far the most universal tool used for communication among all of our clients and suppliers, especially for those working abroad – where time zones differ or Wi-Fi signals can be weak.
Internally we have painted a few lines on the virtual information highway. Our team uses: email for formal requests, Google Hangouts for quick questions, WebEx video chats for meetings, and phone calls for time-sensitive requests.
What you use will be based on your own preferences.
2
Mind your virtual manners.
Respect boundaries. You might be keen to video chat but not everyone is. Ask your customers, suppliers and even team members how they would prefer to connect for a quick chat.
3
Give advance warning.
Whenever possible, schedule a time to meet. Ensure you note the location of the meeting (phone number, webinar link or otherwise) and provide sufficient information or an agenda, to allow the person you're meeting to prepare.
If you've got access-check someone's calendar before reaching out. Look for a sizeable gap, suitable to the amount of time you think you'll need.
4
Knock on virtual doors before barging in.
If you need a quick answer, check to ensure someone is available to chat/meet before ringing them up. If you don't hear from them right away, assume they are busy and will get back to you.
5
Understand that not all emergencies are created equal.
It is so easy to fire a quick text or call to find a piece of info you need right now to move your project forward. Understand that what may be of utmost importance to you – at this very moment – may not be as important to the person you are trying to reach. Take a deep breath, try to sort it out yourself, and if you truly need someone else's input, be sure to give them time to respond.
The light's green. Got to run!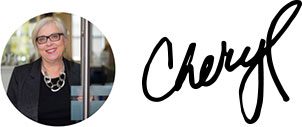 Stay well. #sharehappy