That will never work. Or will it?
This blog is inspired by a recent video I saw in my social media feed.  An entrepreneurial manicurist in Great Britain reopened her business via her home mail slot.  Customers would slip their fingers through the mail slot; she would sanitize their hands and then go to work on their manicure. The front door was the protective barrier.  How clever and inventive! … until I found it was just a bit of fun and not actually true. 
but it got me thinking
Spoof or not, this was a rather ingenious solution and possibly viable with the right protective measures. I have a book in my office by KPMG Enterprises, entitled, That'll Never Work. It provides case after case of the triumphs and trials of some of Canada's most resilient and successful entrepreneurs. They found ways to survive and thrive through difficult situations. I am going to suggest that we need to tap into our entrepreneurial creativity and reimagine our businesses not just when we face challenges but as opportunities present themselves.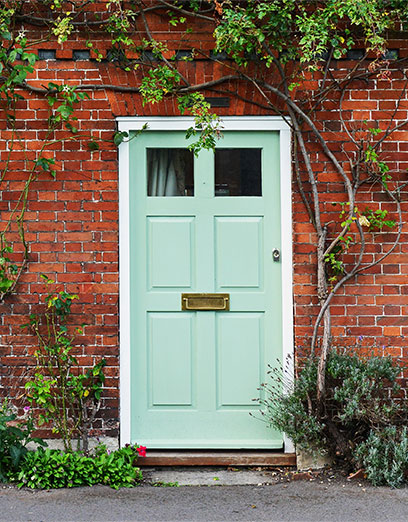 take this opportunity to REIMAGINE
the way you do business
We've seen big business retooling and redeploying their factories and services to produce urgently needed medical equipment and PPE – for example, Bauer is now making medical face shields, Dyson is making ventilators, and Amazon Canada has just been contracted by the federal government to deliver supplies from China. I have a notion they will not be dropping these product lines or services in the future. They have just opened up new lines of business they would have never imagined if not pushed by a crisis.
So, pull your virtual team together and start looking at your business from the perspective of "business as unusual".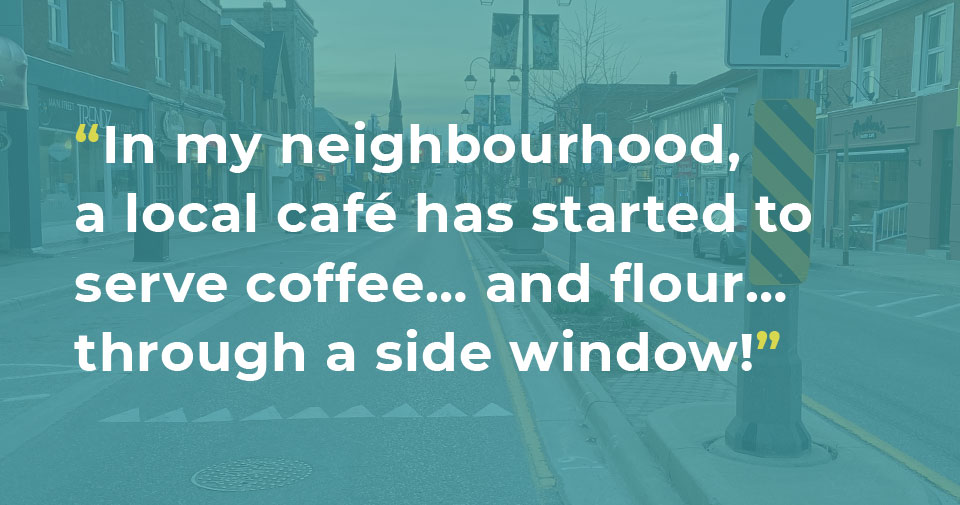 to get your creative juices started…
Forbes recently published a list of private sector companies that have stepped out of their comfort zone – here are a few highlights.
BEVERAGE COMPANIES are making hand sanitizer rather than beer. (Anheuser-Busch, Bacardi, Diageo, Labatt and many more)
SPORTING GOODS companies are making PPE face shields instead of sporting face masks. (Bauer Hockey, Decathlon)
FASHION LABELS are switching their production lines to face masks, medical overalls, scrubs and patient gowns. (Fruit of the Loom, Hanes, Under Armour, Canada Goose, Jockey)
FRAGRANCE & COSMETIC COMPANIES are retooling to produce hand sanitizers. (L'Oréal, Dior, Givenchy)
Transportation companies are retooling to produce respirators. (Fiat Chrysler Automobiles, Airbus, General Motors, Tesla and more)
3D printing is being used to make face shields, ventilators and ventilator parts. (HP, Siemens)
Coronavirus business tracker
and let's not forget the efforts of small, local retailers and services
Small, local retailers are innovating by tapping into their commercial suppliers to provide much needed grocery supplies to their local communities. In my neighbourhood, a local café has started to serve coffee … and flour …. through a side window! A local golf course is offering pre-made meals by their chef as well as a pick-up service for basic groceries and toilet paper! The local cheese shop has added artisanal bread to their curbside pick-up and has launched a daily online recipe club… featuring cheese, of course! A local gift shop has filled their store window with product with a note to call if you'd like to purchase an item. And many health and personal care companies are now live streaming or offering online consulting.
So, when they say "that will never work"
prove them wrong.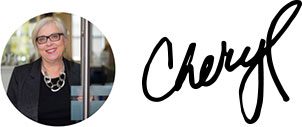 Are there any obvious or immediate ways your business can actually help with the COVID-19 effort? If so, you may be eligible for funding from the provincial and/or federal governments.
"All information accurate at the time of writing / posting"