Up Periscope!
It's time to come up for air.
Over the past few months businesses have been holding their collective breath while trying to navigate uncharted waters.
It's time to take a deep breath and a closer look at the way we do business
I have been surprised by how quickly companies have adapted to new ways of doing business. We have become quite comfortable with the new realities of work, shopping and leisure. But as the restrictions are lifted you may be tempted to go back to your old routines and ways. Before you go full steam ahead, take a few critical readings. There will be sharp reefs and strong currents ahead.
Get your bearings
Review where you have been and what you have accomplished. You might be surprised by the innovative and unexpected ways you have navigated through this storm. You may also find that there are some hard decisions to be made regarding what you still need to jettison or bring on board for the next leg of the journey.
Chart a new course
Now is the time to take a deep breath and come to terms with the reality that the port you set sail from is no longer there or at least has changed significantly. It's time to chart a new course based on what you have learned about your business, your market, your people and yourself over the past few weeks and months.
Pull up anchor
Let go of whatever is holding you back. Are there systems and procedures that need to change? Perhaps some tough decisions need to be made regarding personnel. Is it time to take your hand off the wheel and let someone else steer the ship? Those decisions need to be made before you pull up anchor.
Full steam ahead
There's a new destination out there but you will never get there if you stay in dry dock. It's time to push your comfort levels and dive, dive, dive!
Bon voyage!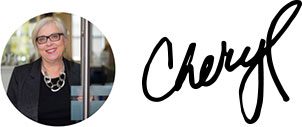 Stay well. #sharehappy