What happens when going back is not an option?
You might be surprised.
As we cautiously slip through the doors of the world at large there is a mixed feeling of trepidation and excitement. Trepidation because we know things will be different. Excitement because we know that there will be a colossal range of new and imaginative innovations to experience ranging from how we will shop for groceries, for the latest fashions and dine out at our favourite restaurant.
A quick look at what may become
our new normal.
24+ hour fashion quarantine
I believe the days of filling a change room with clothing to try on before purchasing will be put on hold temporarily. I know that I will not be comfortable trying on a sweater that someone else may have pulled over their head a few minutes before. Some retailers are overcoming this problem by limiting the number of items an individual can try on and then putting the rejected items into quarantine for up to 24+ hours. Others are steam cleaning each item before putting them back on the rack.
By appointment only
We are all accustomed to booking personal services but are we ready to book an appointment at our local bookstore or other retailer? While it would be lovely to shop alone sometimes it may also take some of the pleasure out of the experience and we may feel pressure to make a purchase on every visit.
The rise of the checkout app
Check out apps are not new but they are becoming more popular as we all try to get in and out of retail locations as quickly as possible with the fewest human contacts.
Dining out
The social experience of dining out is a simple pleasure we may have taken for granted. Often, the experience is more important than the actual menu! Restauranteurs have been hit hard and they are coming back with some of the most innovative if not unusual solutions.
These 3 restauranteurs have put the experience back
into self-distanced dining
Mini, and oh so romantic, dining greenhouses
In Amsterdam, a popular vegan restaurant began serving their meals in tiny, intimate glass houses on the waterfront. Meals are served on a long board and the effect is an experience in itself.
Bumper table for one?
A restaurant in Maryland, Fish Tales Bar & Grill, repurposed jumbo inner tubes to create playful tables for one. Each "bumper table" holds one standing guest. Table legs are on wheels so you can scoot around and if you bump into someone, well you are still 6' apart. I see a lot of spilled drinks in the future!
Table for two – mannequins that is!
The first I heard of this was a restaurant in South Carolina. The owner purchased inflatable dolls, dressed them fashionably and then had them seated in every other booth. The effect was a full restaurant and no one complained that the table next to them was too noisy! Since then many other restaurants have jumped on this trend with everything from store mannequins to cut out guests.
As I continue to see more and more innovative ideas emerge
across all industries I am confident that we've got this!
Hello bright future!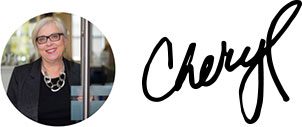 Stay well. #sharehappy