Bean there, done that.
Navy Bean Handmade Salves was ready to turn over a new leaf. What started out as a simple line of salves and baby products was quickly becoming a full line of products for adults, pets and the home – not just for babies and no longer just salves.
Time to sprout.
It was clear that this baby bean brand needed to grow up. Changing the name to Navy Bean Handmade Apothecary provided unlimited product possibilities while adding a sense of timeless artisanal handcraftsmanship – a key brand attribute of this all-natural handmade product line.
Developing a series of product line icons allowed the "baby in the bean" to remain for brand consistency on the baby products while new icons created a visual identity for each of the other product lines. A palette of heritage colours applied to each product line ensured a visually appealing collection on retailer shelves and in online product galleries.
Not your average garden-variety label.
Labelling Navy Bean product proved to be a challenge. With so many jar and bottle formats as well as short run – and sometimes "on demand" – production, labelling needed to be easily applied as needed as well as allow for updates and additions to both product lines and ingredients lists.
A three-part labelling system was created including a separate brand label, a product name label – branded with the product line icon and heritage colour for the front of the package, and an ingredients and domicile back label. Templated label files allow for ongoing updates and revisions without compromising brand consistency.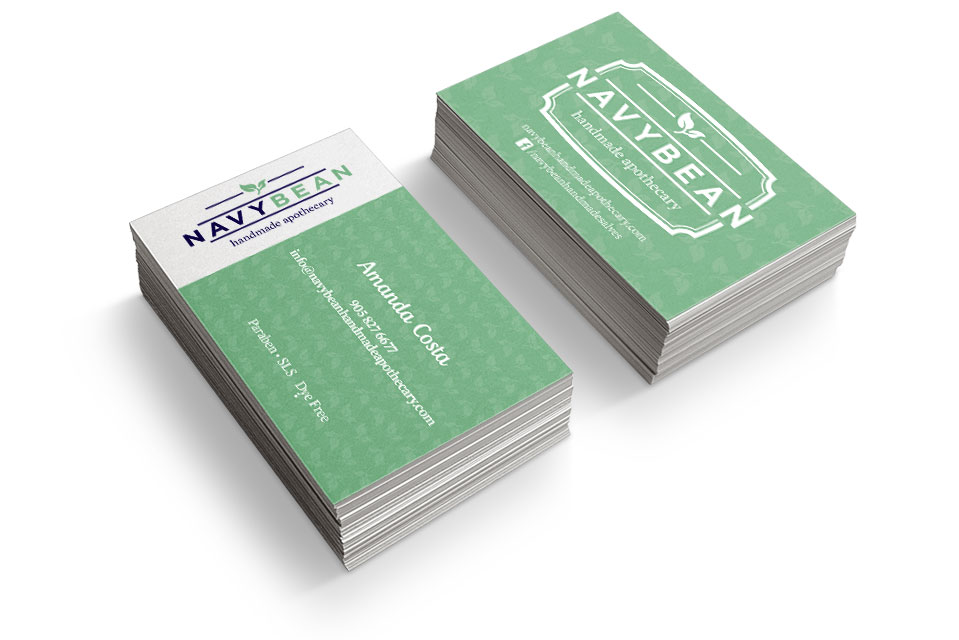 Just like magic beans.
The new Navy Bean Handmade Apothecary name, branding, and labelling system has created strong brand identification and increased sales. Now that's a good trade Jack!
Let's talk
Want to start a project or just say hi? We'd love to talk with you, so why not drop us a note.
Contact Us